Early in the morning on Valentine's day, I lost my grandfather after his intense battle with Parkinson's disease. Just 24 hours prior, during the wee hours of the morning on the 13th, I had the opportunity to sit with him and my mom in the nursing home while he slept. It was during this time that I was finally able to put on paper what has been in my mind for sometime now. My grandfather was a wonderful, Godly man and I am so thankful to have had him in my life.
"A man after God's own heart" is a phrase we associate with King David. Recently, I realized that that phrase also describes my grandfather. We call him Papa (pronounced "Pawpaw").
I guess it's fitting that my Papa's given name is David. He's always been a king to me and role model in my life.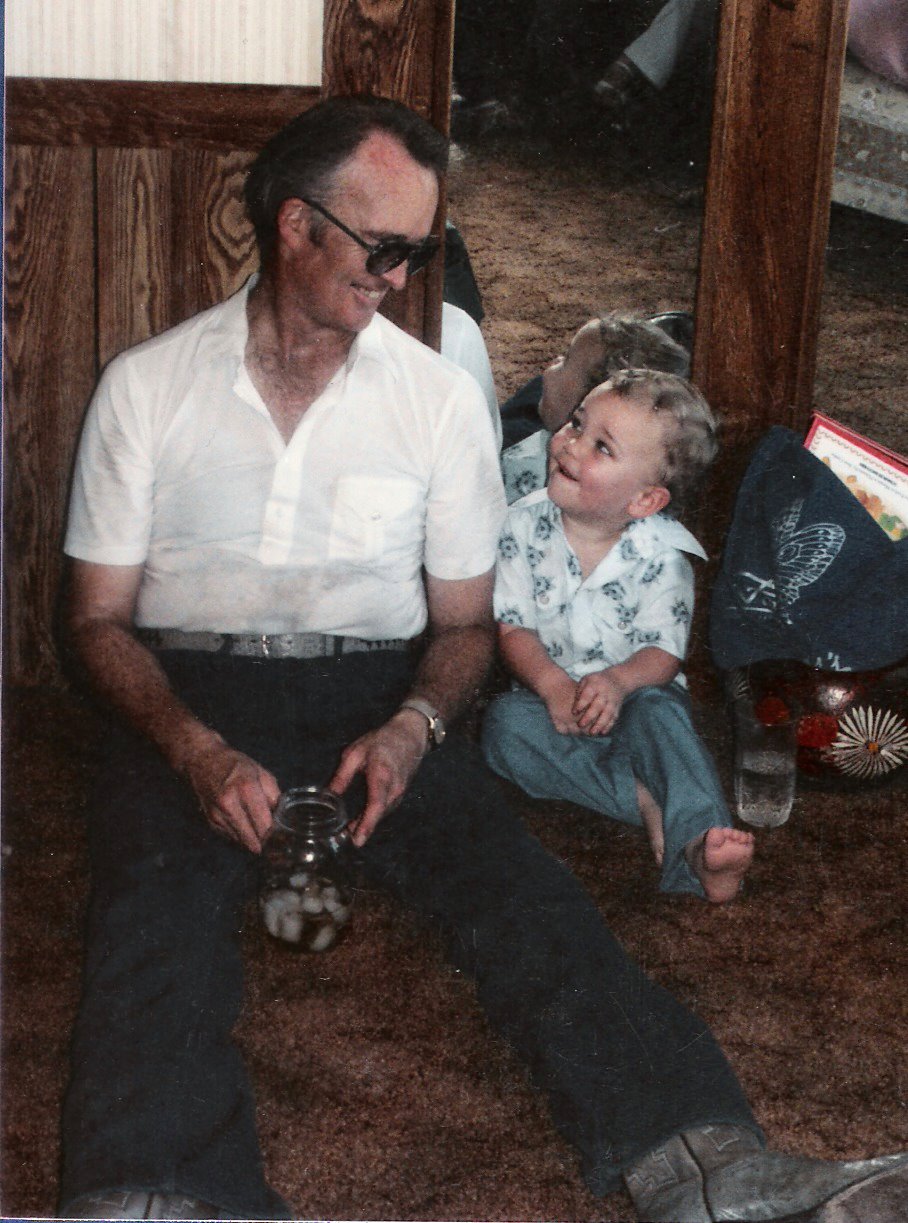 I remember always looking forward to visits with Papa and Granny. As a child, I know there were selfish reasons, knowing they always had gifts for us. As I grew older, the gifts became less, but the visits never became anything less. Looking back now, there were always gifts. Sometimes they were in the form of a toy as a child, but as I became older the gifts took the form of wisdom and a life example to follow.
Papa was always a hard working man. There were times he would not be able to get away from work (sometimes owning a business is a blessing and a curse), but he knew Granny wanted to see the grandkids. So he would send her without him because he knew time with family was important to her, especially her grandkids. Later in life I think he regretted not getting to see family more, but for me, it was just another way he showed his willingness to sacrifice and put others before himself.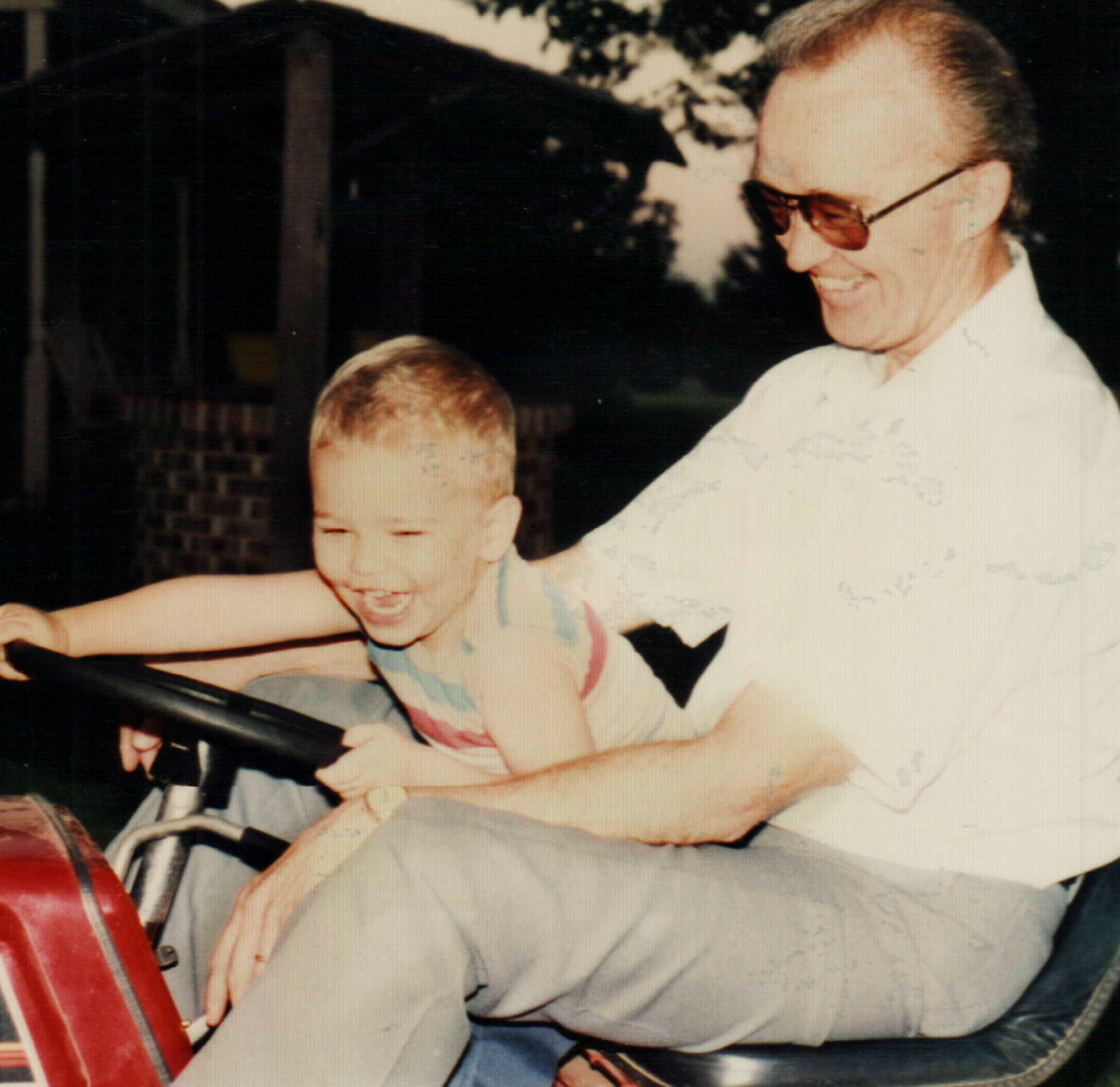 I grew up always knowing that Papa was an elder and leader in the Lord's Church. I never appreciated that until I understood how seriously he took his duties as a Shepherd to others. I saw my Papa give "little old ladies" rides to church when they were unable to drive themselves. I saw him work extra hours at the shop, come home, eat dinner, and afterwards begin studying for the Bible class lesson he would teach on Sunday. I saw him feel pain for others who were hurting.
He didn't just teach Bible lessons in class though. He taught Bible lessons with the way he ran his business and the way he lived his life. We moved to Henrietta while I was in high school. When people found out I was the grandson to David Waggoner, they would instantly smile and say something about how great of a man he is. At times it was a hard name to live up to, but I'm thankful that it made me a better man.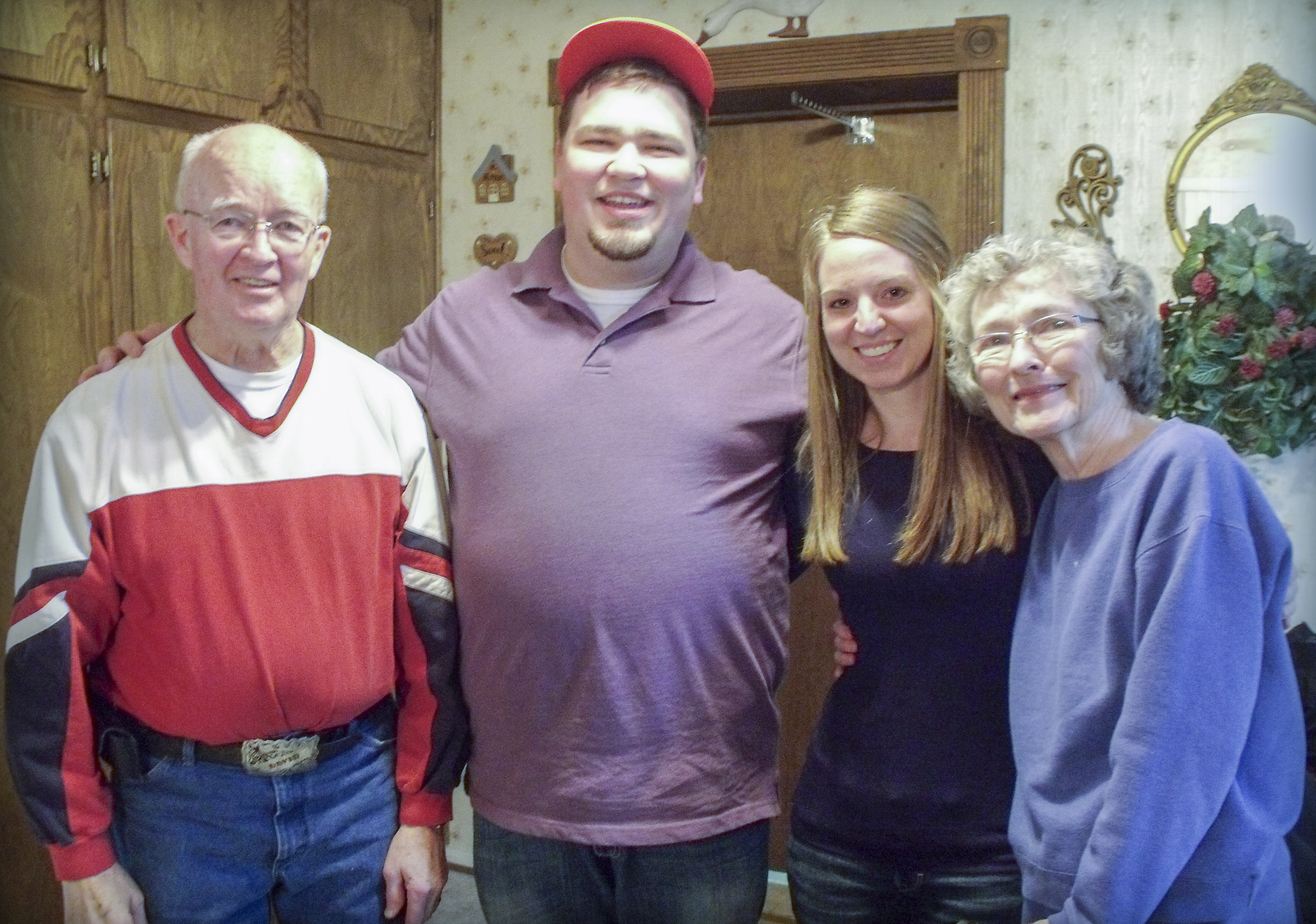 I know there have been countless times that Papa has comforted me through pain. I'm glad that I am able to spend some time with him now helping him through this pain. I only wish I could take some of the pain away. Selfishly my prayer at times has been that he can get better, but I know that just means he would have pain again later. My prayer now is that God take him home to the place Jesus prepared for him. I know the singing in heaven will be even better when his beautiful tenor voice joins in. I have missed hearing that voice for some time now and am excited he'll soon have it back. I look forward to hearing it again someday and joining him in praise to our Heavenly Father.
I love you Papa!
"World's Greatest Papa under this hat"